Multibuy Deal - only £1.49 each.

Click

Tap

to see Multibuy prices
Plug-in Refill (Vanilla)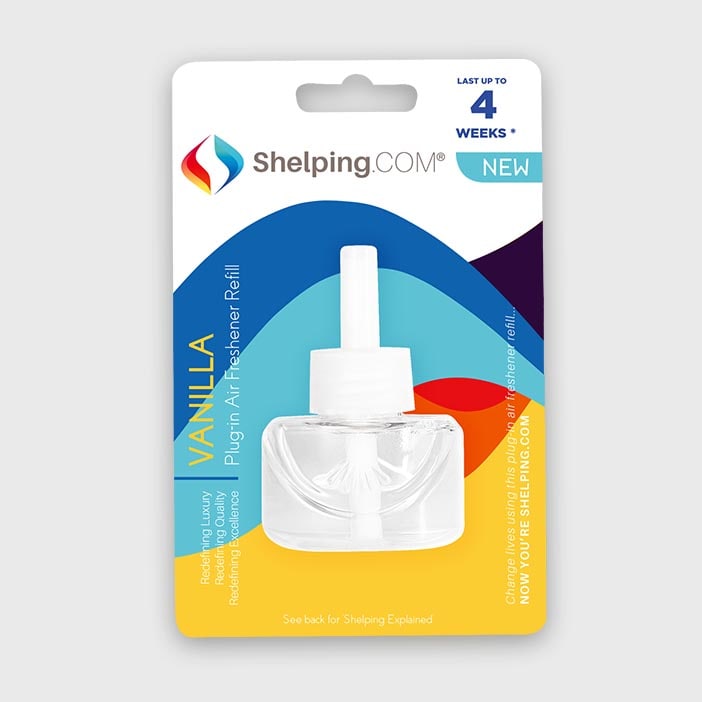 For a delightfully subtle long-lasting fragrance
Simple plug-in design
Quick & easy refill system
4 weeks of aromatic vanilla scent
Premium quality & exclusive to Shelping.COM
More Info
Single price
RRP: £2.99
You Pay: £2.15 £6.14/100ml
The more you add, the more you save. Find out more

here
I've got 5 of these around the house in various rooms and jsut love wandering through the house being hit by the delicious scent. It's subtle but it's present too. Really happy with this.
Frank, Plymouth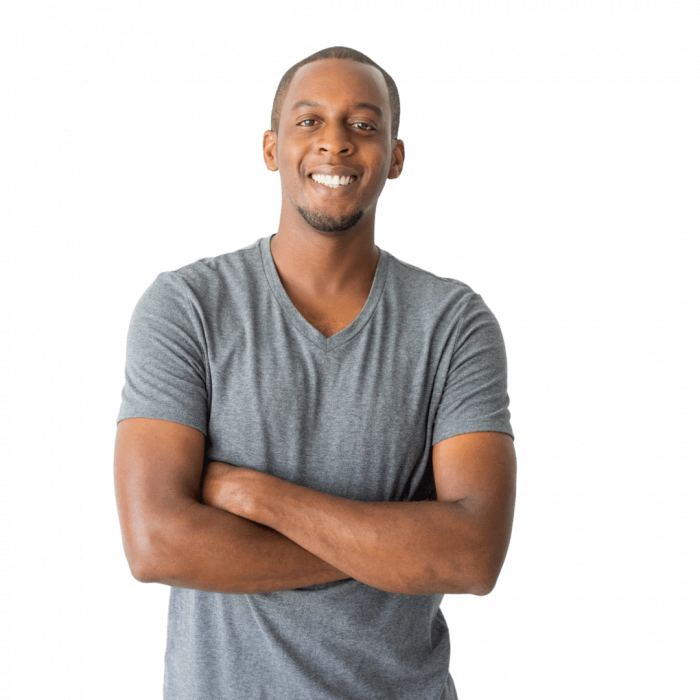 Did you know?
We've removed many ingredients found in other beauty and personal care products to make our products irritant free for as many people as possible.
What this means is our products won't lather as much as others and in places, we've removed the fragrance all together, all to give you an incredible product that won't upset your skin.
Multibuy deals
Multibuy
Save
Price
Unit Cost
Cost/100ml
12 Pack
31%
£17.90
£1.49
£4.26/100ml
10 Pack
28%
£15.52
£1.55
£4.43/100ml
8 Pack
26%
£12.82
£1.60
£4.57/100ml
6 Pack
23%
£9.91
£1.65
£4.71/100ml
5 Pack
21%
£8.51
£1.70
£4.86/100ml
4 Pack
19%
£7.01
£1.75
£5.00/100ml
3 Pack
16%
£5.41
£1.80
£5.14/100ml
2 Pack
14%
£3.70
£1.85
£5.29/100ml
Product Description
With delicate notes of vanilla, the Plug-in Air Freshener from our popular homeware range offers a warm welcome home every time.
The air freshener works to eliminate unpleasant odours and replace unwanted smells with an inviting vanilla scent, ensuring your home is always visitor ready.
With a simple plug-in design, keep your air freshener hidden out of sight for a discreet yet long-lasting fragrance.
To fill the room with an aromatic vanilla scent, simply plug the air freshener into a free outlet.
The air freshener has been designed to offer a long-lasting fragrance; each vanilla-scented refill should last up to four weeks before needing to be replaced.
Ingredients
1,2-Propylene glycol, Vanillin, 1,3-Benzodioxole-5-Carboxaldehyde, 1,3,4,6,7,8-hexahydro-4,6,6,7,8,8-, hexamethylindeno[5,6-c]pyran; galaxolide; (HHCB), ISOAMYL SALICYLATE, Coumarin, Benzyl salicylate, linalool; 3,7-dimethyl-1,6-octadien-3-ol; dl-linalool, 4-tert-Butylcyclohexyl acetate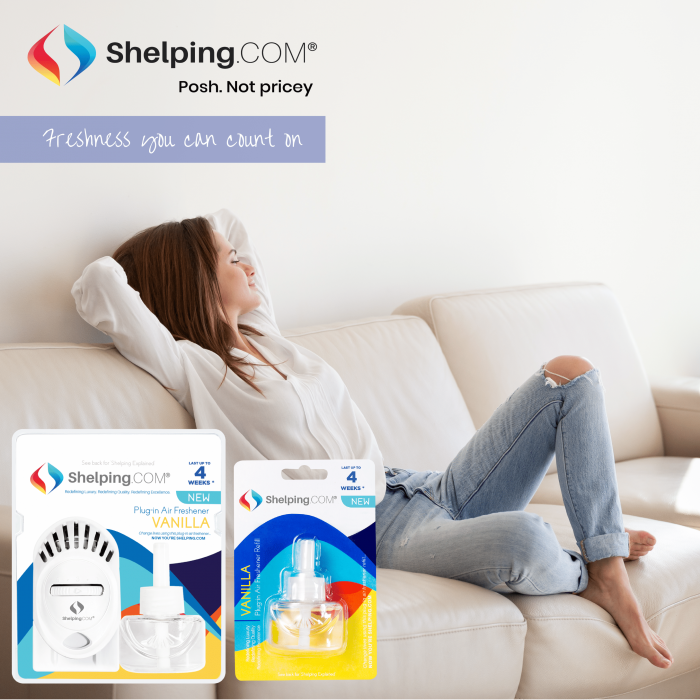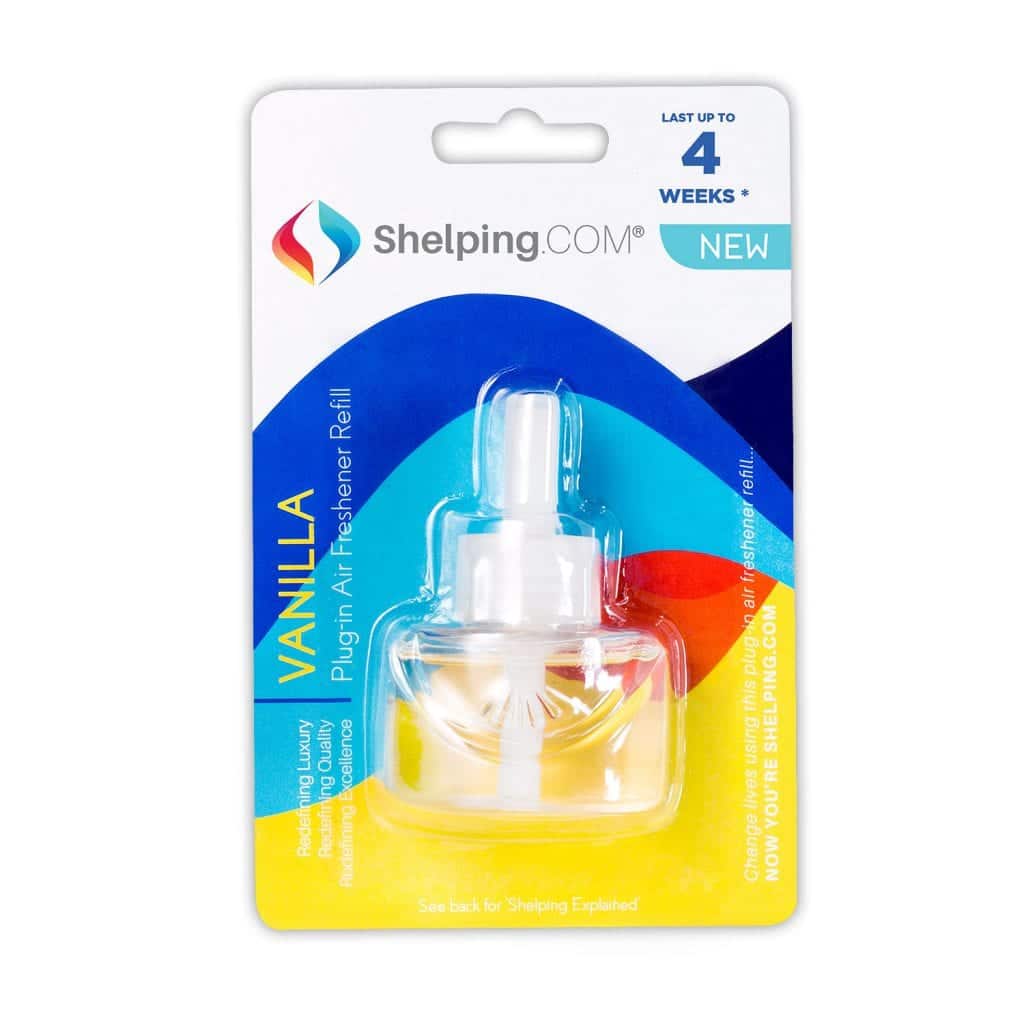 3 reasons you'll love Shelping.
No middle man
We decided to sell directly to our customers to reduce the cost of our products because we believe everyone deserves premium products at reasonable prices.
We use our products
For us, if we don't love our products, we don't sell them and there are some that never made it to our store. So, you can take comfort in the fact that we, and our families, all use the exact same products that you'll use.
FREE delivery
As if our prices weren't already good enough, we also offer free delivery on all orders over £20!
This week's featured products