Multibuy Deal - only £0.78 each.

Click

Tap

to see Multibuy prices
Child's Toothbrush (2-5 years)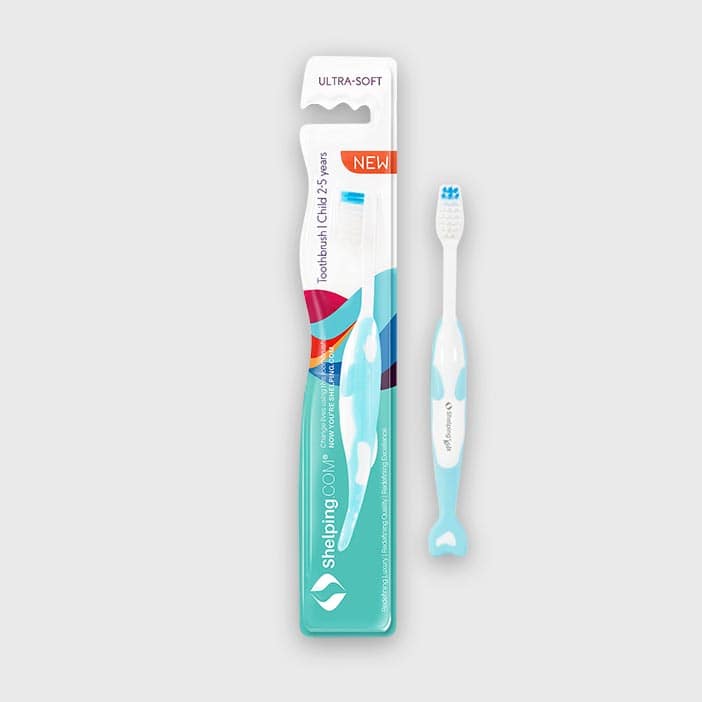 Dive into dental care with Shelping's orca-shaped Child's Toothbrush!
Fun orca design
Soft bristles for a gentle clean
Non-slip handle
Premium quality & exclusive to Shelping.COM
More Info
Single price
RRP: £2.25
You Pay: £1.53
The more you add, the more you save. Find out more

here
Since this toothbrush turned up, my 3 year old wants to brush her teeth at least 10 times a day as she loves the orca design. It's like I have a totally different child when it comes to toothbrushing now. Thanks Shelping! 5*
Liam, Preston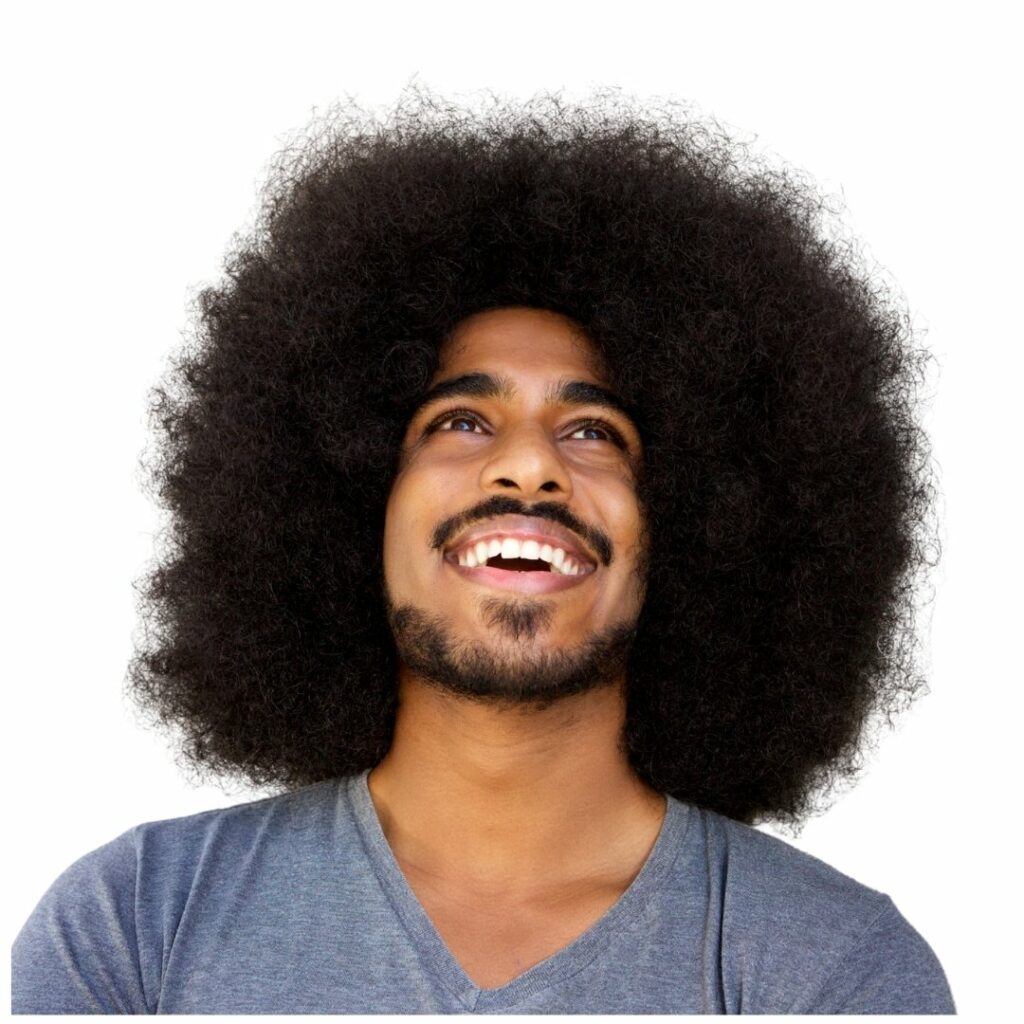 Did you know?
We've removed many ingredients found in other beauty and personal care products to make our products irritant free for as many people as possible.
What this means is our products won't lather as much as others and in places, we've removed the fragrance all together, all to give you an incredible product that won't upset your skin.
Multibuy deals
Multibuy
Save
Price
Unit Cost
15 Pack
49%
£11.70
£0.78
12 Pack
44%
£10.32
£0.86
10 Pack
39%
£9.30
£0.93
8 Pack
34%
£8.08
£1.01
6 Pack
29%
£6.48
£1.08
5 Pack
24%
£5.80
£1.16
4 Pack
20%
£4.92
£1.23
3 Pack
14%
£3.93
£1.31
Product Description
Designed for 2-5-year-olds, this toothbrush will make your child's regular teeth cleaning as fun, comfortable and effective as possible.
With soft bristles and a petite brush head, our Child's Toothbrush offers a gentle clean for developing teeth, preventing the build-up of harmful bacteria and keeping your little one's gums happy and healthy.
With a fun and unique whale design, every child is sure to look forward to morning and bedtime tooth brushing.
The toothbrush also features a comfortable, non-slip handle to enable controlled brushing and ensure your child can clean those difficult-to-reach areas.
During your child's early years, protect their teeth and teach them the importance of effective cleaning with help from Shelping's dental care range.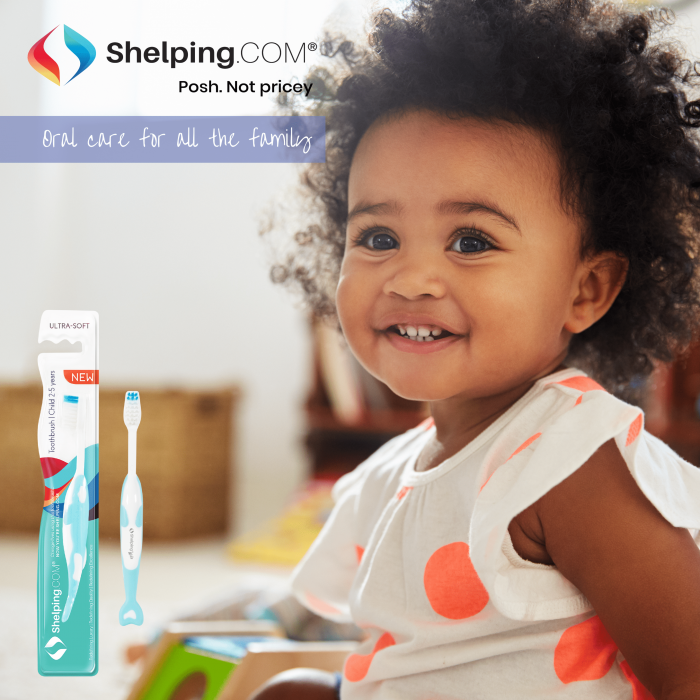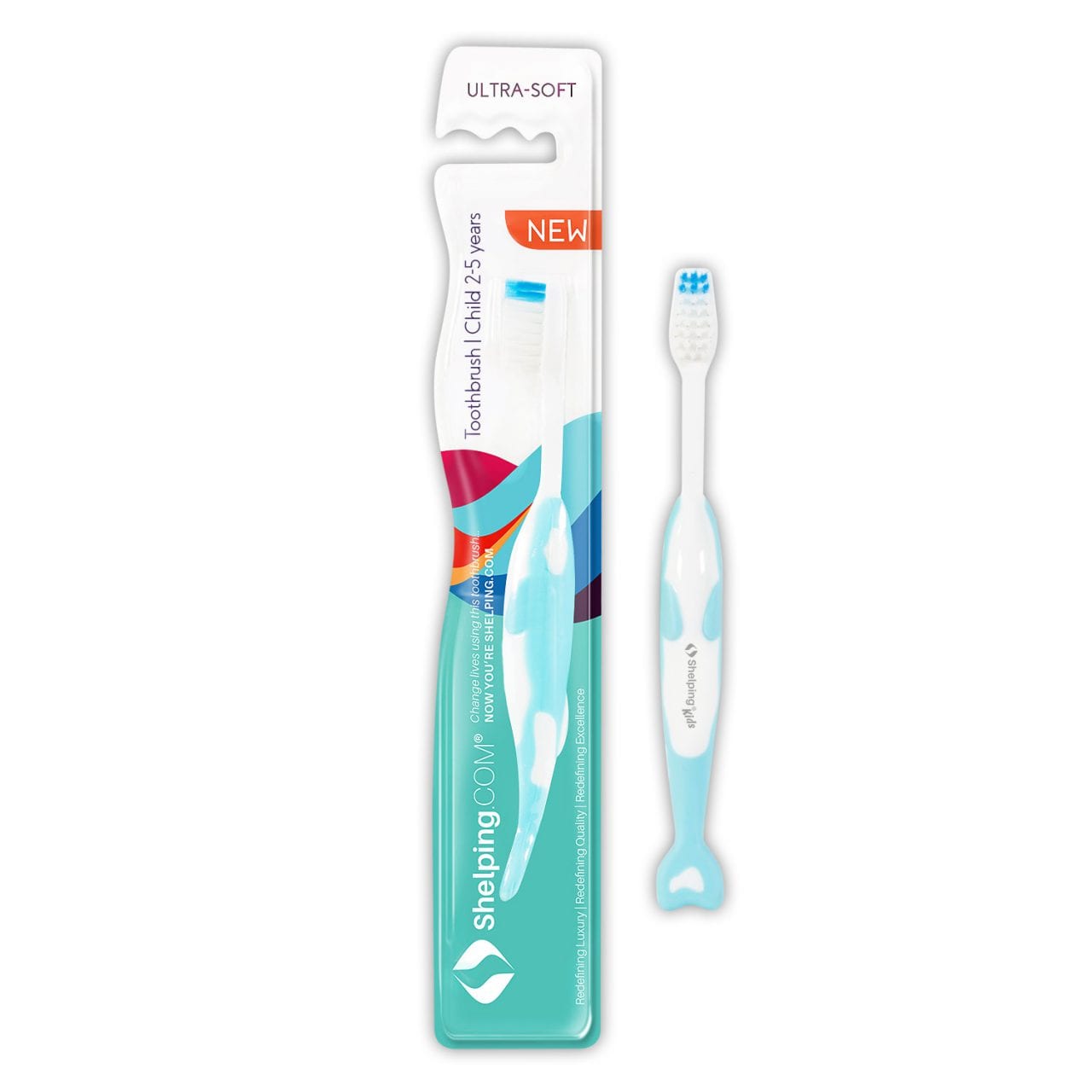 3 reasons you'll love Shelping.
No middle man
We decided to sell directly to our customers to reduce the cost of our products because we believe everyone deserves premium products at reasonable prices.
We use our products
For us, if we don't love our products, we don't sell them and there are some that never made it to our store. So, you can take comfort in the fact that we, and our families, all use the exact same products that you'll use.
FREE delivery
As if our prices weren't already good enough, we also offer free delivery on all orders over £20!
This week's featured products